About Us
We are a newly formed independent publishing house specializing in print books, e-books (ebooks), and specialty audiobooks. Our focus areas are in classics, particularly new translations, poetry, historical travel and adventure books, books on the outdoors, and modern travel and adventure. We are located just north of Seattle. We currently distribute through Amazon, Barnes & Noble, and Kobo, and print books are distributed both locally via Seattle area bookstores and wholesale in the U.S. via Ingram.
Biographies: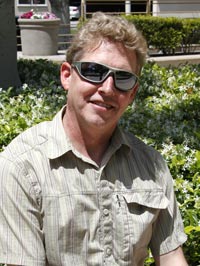 Bruce Van Deventer is the owner and chief editor for Mondello Publishing. Before persuing his current interests in Classics, Bruce's education focused on the hard sciences and he has degrees in Astronomy, Physics, and Electrical Engineering. Bruce has two decades of experience in engineering but has studied classical art, architecture, history, and languages as a second avocation. Bruce and his wife Laura operated Green Bean Design as a web and graphic arts design service, which they re-branded as Mondello Publishing in 2012. An avid sailor, Bruce races competitively worldwide, but doesn't win very much! He is also a ski and snowboard instructor and instructor trainer.
Contact Us
For more information, please e-mail info@mondellopublishing.com
Northwest Independent Booksellers: we can offer you returns of unused inventory subject to prior arrangement per your wholesale order. Please contact us at the address above for a wholesale order form and terms.
© 2012 Mondello Publishing